Contact AUTOELECTRONICA MD S.L.
AUTOELECTRONICA MD S.L. Address
Hernolando DE Acuna 33
47014 VALLADOLID
Telephone: (+34) 625 189 373
Website: Visit
About AUTOELECTRONICA MD S.L.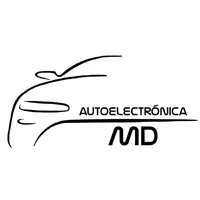 Our Company, established in 2014, has experienced remarkable growth and has been consistently providing cutting-edge electronic solutions and services to customers worldwide.
Over the years, we have expanded our portfolio to meet the evolving needs of our clients and ensure their utmost satisfaction.
Our commitment to innovation and customer-centric approach has been the driving force behind our success, and we continue to strive for excellence in every aspect of our business.
With a strong global presence, we look forward to furthering our impact and contributing to shaping a more technologically advanced future for our clients and partners.
Contact AUTOELECTRONICA MD S.L.